Starter - Analysis and group discussion: Watch the trailer for the film Ingrid Goes West (2017). What issues surrounding online vs in real life (IRL) identity is the film exploring?
Research task: What is meant by the term 'commodification'? Read this article and pick out 5 key ideas. https://bit.ly/31KgGiM
How might this apply to Zoella / Zoe Sugg?
Question

Cwestiwn

Your Response

Eich Ymateb

Suggested Response

Ymateb Awgrymedig
Suggested Response:
Ymateb Awgrymedig: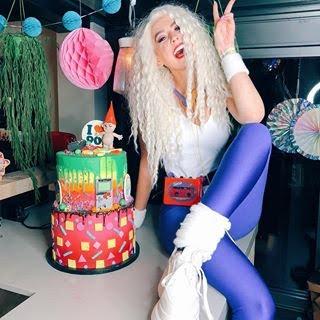 You might also choose to look at Alice V. Jones' article in Task 8, in which she suggests that 'Sugg's home, by contrast, is such a cathedral to individuality, she has written a book about how everyone can copy it,' suggesting that the Zoella lifestyle is itself a construct. There are interesting points raised by the Fearne Cotton 'Happy Place' podcast, in which Zoe and Fearne discuss how far social media posts and vlogs are 'real' or constructed (see Task 9).